Social-Emotional Learning
Social-Emotional Learning
Conscious Discipline
Conscious Discipline is an evidence-based classroom management practice that focuses on the development of social-emotional and self-regulation skills of both adults and children. Based on an understanding of three primary brain states – Survival; Emotional; and Executive – Conscious Discipline tailors interactions that are best suited for each unique situation. Classroom staff utilize the seven skills of Conscious Discipline, including: Composure, Encouragement, Assertiveness, Choices, Empathy, Positive Intent, and Consequences. By providing consistency and building connection – playfulness, eye contact, physical touch, and presence – children feel safe in the classroom and develop skills of self-regulation, which is necessary for learning.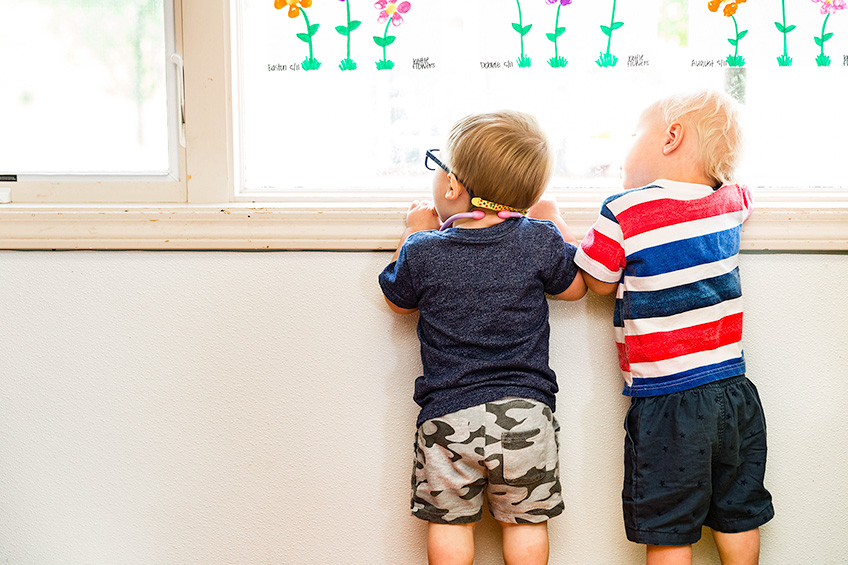 On-Site Mental Health Therapists
The Mental Health Therapists at Skip-a-Long centers regularly use Conscious Discipline techniques and activities as de-escalation tools in the classroom and for one-on-one coaching for teachers and students. Conscious Discipline provides a positive framework to support children who may have traumatic experiences, delayed development or behavior issues, or just need extra help with self-regulation and learning appropriate classroom behavior. Implementing this model within the centers provides the opportunity for 'pushing in' interventions into the classroom in a child's natural environment, rather than traditional discipline approaches of 'pulling out' children who are having trouble self-regulating. Pushing interventions into the classrooms allows children and teaching staff to learn skills to self-regulate that keep children in the classroom. Keeping children in the classroom allows for more instructional time and capacity that promotes both developmental and academic learning.
---