Find Child Care in a Home
Find Child Care in a Home
Find Child Care in a Home
Find Child Care in a Home
Why Choose a Home Child Care Network Provider?
Home Child Care Network (HCCN) providers are hand-selected and receive the free benefits of our program because they are dedicated to providing your children with the best early care and education possible. Our Coordinators work individually with each licensed home child care provider to help them build curriculum, purchase learning tools and safety supplies, and we offer courtesy visits with activities and story times to give children new learning opportunities!
As part of HCCN, you will get the full support of our Coordinators to find care that meets your family's needs. You can also work directly with our centralized Eligibility office to access financial assistance through IDHS to help make high quality early care and education affordable for your family.
When you contact us, we will walk you through options for care for your children, the process for applying for financial assistance if needed, and we will connect you with licensed child care providers in our network that can offer you the best care possible.
For Parents Searching for Full-Time or Part-Time Home-Based Child Care
A licensed family child care provider might be right for your family if you need:
Extended hours of care (e.g. weekends and holidays, 1st, 2nd and 3rd shift, etc.)
Flexible or part-time schedules
Infant care in a smaller, more individualized setting
Smaller group sizes (HCCN providers have an average of eight children)
More choices for care (e.g. near home or work, open a variety of hours, transportation to/from school)
The ability to keep siblings of different ages together in the same setting

Ages served in HCCN homes: newborn through 12 years old (age groups served varies by individual provider)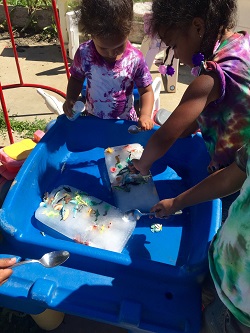 Find a Provider
Ready to find the right HCCN provider for your family? Fill out our Enrollment Request Form and a Coordinator will contact you to discuss care options near you.