Why Skip-a-Long?
Why Skip-a-Long?
Why Skip-a-Long?
There are only about 2,000 days between the time a baby is born and when he or she starts Kindergarten! Skip-a-Long builds learning activities in a stimulating environment for each day of a child's life through play. As Mr. Rogers said, "...play is the work of early childhood."
Self-regulation, problem solving, conflict resolution, and curiosity are skills that are embedded throughout the learning opportunities for children to explore and discovery what excites them.
Building on these foundational skills, children are better able to learn math, science, art, music and other academic concepts. With these tools in hand, children are ready for Kindergarten when they leave Skip-a-Long!
Quality
All Skip-a-Long Centers have been awarded the highest rating of quality in their respective states. These quality ratings are awarded based on policy reviews and observations of direct practice in the classroom that illustrate best-practice guidelines that are present in high-quality early care and education environments.
Skip-a-Long Centers recruit and train professional and qualified teaching staff with degrees and credentials in Early Childhood Education.
The use of evidence-based curriculum and Conscious Discipline create the framework for quality and exceed state Early Learning Standards and Guidelines.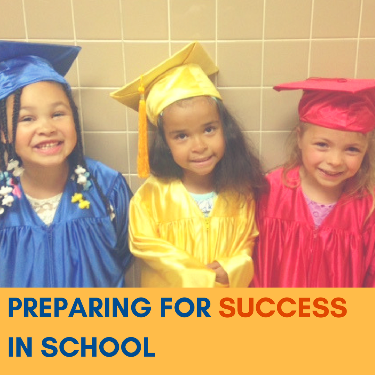 Programs
Skip-a-Long partners with community organizations to provide an array of opportunities that enhance learning in the classroom. From field trips to the Family Museum to family events at the pumpkin patch, there are a number of experiences that extend children's learning outside the classroom.
Infants are given a full curriculum that focuses on building connections and nurishing development. Conscious Discipline rituals help infants build connections with their primary caregiver as well as their families.
Preschool For All and Statewide Voluntary Preschool Programs offer added instruction and support in the classroom that creates smaller class sizes and lower teacher-child ratios for more individualized learning.
School-age programs have partnered with the First Lego League to work with adult mentors who help students design, build, and program robots to complete specific tasks. Skip-a-Long teams have participated in regional competitions that develop critical thinking skills, team-building and STEM applications.
Convenience
Skip-a-Long has four centers located throughout the Quad Cities that provide options for care and education close to work and/or home.
School-age programs offer transportation to and from nearly 20 elementary schools in the Illinois Quad Cities.
Payment options and financial assistance offer options for families to pay for care. Learn more about Paying for Care
Illinois Skip-a-Long Centers have Eligibility Coordinators on-site so that Child Care Assistance applications, redeterminations and questions can be handled as you drop off or pick up your children.
Support
Through a partnership with United Way of the Quad Cities Area, Skip-a-Long Centers host Born Learning Academies that provide education to families about child development and create a support group setting for raising young children.
Any Skip-a-Long family experiencing a crisis has access to our Open Door crisis assistance program. Managed by our parent agency, SAL Family and Community Services, Open Door helps stabilize individuals and families in crisis by helping meet immediate needs of food, clothing, transportation, or finding a safe home or employment. Open Door can connect you with community resources that are available, and can help with applying for cash, child care, or food assistance. If you or one of your family members is experiencing a hardship or crisis, please ask one of our staff about our Open Door crisis assistance program or visit an Open Door office in either Rock Island or Davenport.
Trauma is an unfortunate reality that children and families experience. When a family experiences a trauma, on-site mental health therapists are available to help and provide guidance and support during the most difficult of times. In addition, family counseling and one-on-one child therapy sessions are also available for those families who are in need.
"A great positive environment for your children. The teachers are really caring, patient, and understanding. Need a place for your child to attend? This place is awesome!"
- Michael C., Skip-a-Long parent